ABSORGEL™ BAG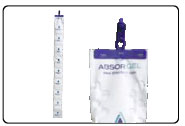 Bag fits in the side wall corrugations. Extended length provides faster absorption rate.

ABSORGEL™ BLANKET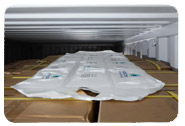 Low profile blanket shape is ideal for fully loaded containers in which cargo is tight to ceiling and walls (when ABSORPOLE®, ABSORBAG® or ABSORTOP® cannot be used).

ESORB™ HANGBAG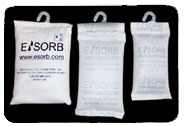 For containerized cargo with low or no moisture content. Hooks provide for easy hanging.